Atlanta Traffic Lawyer
Aggressive Driving
by James L. Paisley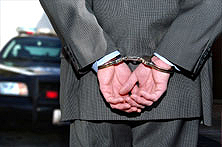 The statute for Aggressive Driving reads as follows:
O.C.G.A. 40-6-397 Aggressive driving
(a) A person commits the offense of aggressive driving when he or she operates any motor vehicle with the intent to annoy, harass, molest, intimidate, injure, or obstruct another person, including without limitation violating Code Section 40-6-42, 40-6-48, 40-6-49, 40-6-123, 40-6-184, 40-6-312, or 40-6-390 with such intent.
(b) Any person convicted of aggressive driving shall be guilty of a misdemeanor of a high and aggravated nature.
What Does This Mean to You?
Like most statutes in Georgia, this is pretty vague. Next to getting a DUI, this is one of the worst misdemeanor traffic offenses in Georgia. In reality, if a cop thinks you were driving like a complete jackass, he might write you a traffic ticket for this. He even has the authority to arrest you for this offense. The maximum penalty is 1 year in jail, 12 months on probation, or a $1,000 fine.
Points for Aggressive Driving = 6 Points. If you are under 21, a conviction would suspend your driver's license.
Do not try to fight this ticket alone. Whether you call and hire our office or any other, you must have a traffic ticket lawyer for an Aggressive Driving citation. Often times, potential clients are wisely advised to take and complete a defensive driving course before court to help negotiate a good resolution on their case. Our firm looks at the accusation set forth along with all police notes against the accused driver in order to put forth a successful defense for Aggressive Driving.
Call Now!
Contact an Atlanta Ticket Lawyer at The Paisley Law Firm today by calling (404) 618 0960, emailing info@atlanta-ticket-lawyer.com, or by using this website's Traffic Ticket Lawyer form.
…
Atlanta Ticket Lawyers
1718 Peachtree St. NW Suite 1080
Atlanta
,
GA
30309
Phone: (404) 618 0960