Atlanta Traffic Lawyer
Atlanta, Georgia Reckless Driving Ticket Attorney
by James L. Paisley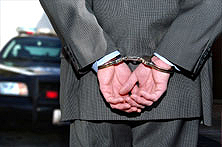 Was I Driving Recklessly?
O.C.G.A. 40-6-390; Reckless Driving Ticket Statute reads as follows:
(a) Any person who drives any vehicle in reckless disregard for the safety of persons or property commits the offense of reckless driving and may get a reckless driving ticket.
(b) Every person convicted of reckless driving shall be guilty of a misdemeanor and, upon conviction thereof, shall be punished by a fine not to exceed $1,000.00 or imprisonment not to exceed 12 months, or by both such fine and imprisonment, provided that no provision of this Code section shall be construed so as to deprive the court imposing the sentence of the power given by law to stay or suspend the execution of such sentence or to place the defendant on probation.
What Does This Mean?
If you are offered Reckless Driving as a lesser offense to a DUI, then you should be happy. However if the officer gave you this ticket because he is accusing you of driving in a manner that disregarded the safety of others, then this is a very serious offense.
Many times officers will charge this ticket as a companion to a very high speeding ticket, like a 100+mph speeding ticket. Although the offense carries only 4 points, it looks very bad on your record, especially as far as insurance companies are concerned.
Our goal is to get this ticket reduced or dismissed so it does not appear on your driving record.
Call Now!
Contact the Atlanta Ticket Lawyers today by calling (404) 618 0960, emailing info@atlanta-ticket-lawyer.com, or by using this website's ATLANTA TRAFFIC LAWYER form.
…