Atlanta Traffic Lawyer
Atlanta Traffic Control Device Attorney
by James L. Paisley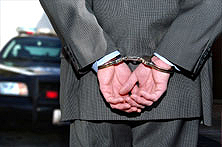 Have I Failed to Obey Traffic Control Devices in Georgia?
The Statute reads as follows in Georgia: Obedience to Traffic Control Devices (O.C.G.A. § 40-6-20) The driver of any vehicle shall obey the instructions of an official traffic-control device applicable thereto, placed in accordance with this chapter, unless otherwise directed by a police officer, subject to the exceptions granted the driver of an authorized emergency vehicle in this chapter.
When our firm sees this ticket, it usually involves our client allegedly running a stop sign, turning on a "no turn on red," running a red light, or otherwise allegedly not following the guidelines of clearly marked traffic signs. There are many defenses to this accusation.
The penalty for violating this statute is 3 points on your DDS driving record, and is technically a misdemeanor conviction in Georgia.
Over 99% of the time, our firm is successful at getting this ticket dismissed or reduced to the extent that it would not be reported on your driving record and you would get no points.
Call Now!
If you are in violation of a traffic control device in Georgia, contact the Atlanta Ticket Lawyers today by calling (404) 618 0960, emailing info@atlanta-ticket-lawyer.com, or by using this website's TRAFFIC TICKET LAWYER form.
…
Atlanta Ticket Lawyers
1718 Peachtree St. NW Suite 1080
Atlanta
,
GA
30309
Phone: (404) 618 0960