Atlanta Traffic Ticket Lawyer
Atlanta Basic Rules Violation Attorney
by James L. Paisley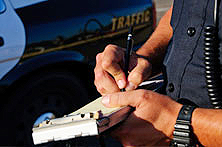 The Basic Rules statute in Georgia reads as follows:
O.C.G.A. 40-6-180. Basic rules: No person shall drive a vehicle at a speed greater than is reasonable and prudent under the conditions and having regard for the actual and potential hazards then existing. Consistently with the foregoing, every person shall drive at a reasonable and prudent speed when approaching and crossing an intersection or railroad grade crossing, when approaching and going around a curve, when approaching and traversing a hill crest, when traveling upon any narrow or winding roadway, and when special hazards exist with respect to pedestrians or other traffic or by reason of weather or highway conditions.
What Does the Basic Rules Violation Mean for You?
The wording of this statute means absolutely nothing!
This is a gem of a statute in Georgia that any competent traffic attorney is very familiar with. This loophole is used to amend a highly culpable offense and get it reduced to this lower offense. Why? Because according to Georgia law, a basic rules violation is NOT included in the reporting code of the Department of Driver Services.
This means if we represent a client accused of running a red light, or much worse, passing a school bus, and then if we are successful in getting the offense reduced to this basic rules statute, the ticket virtually disappears. No points, no record, no insurance increases… like it never even happened.
We often use this statute for non-speeding offenses such as Aggressive Driving, Reckless Driving, Red Light tickets, and all accident cases.
Contact our office now to see how an Atlanta ticket lawyer form our firm would handle your case.
Call Now!
Contact the Atlanta Ticket Lawyers today by calling (404) 618 0960, emailing info@atlanta-ticket-lawyer.com, or by using this website's TRAFFIC TICKET LAWYER form.
…
Atlanta Ticket Lawyers
1718 Peachtree St. NW Suite 1080
Atlanta
,
GA
30309
Phone: (404) 618 0960