Atlanta Ticket Lawyer – Firm Overview
Traffic Ticket and DUI Defense Law Firm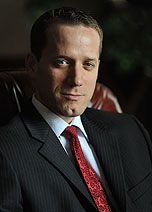 DUI, Traffic Ticket Defense and Personal Injury / Wrongful Death Cases in Georgia
I am attorney James Paisley. I founded The Paisley Law Firm to provide DUI, traffic ticket defense, and personal injury recovery to people in metro Atlanta and all of Georgia. My experience on both sides helps me to examine a case from both sides and prepare a persuasive case for you.
If you have received a traffic ticket or been charged with driving under the influence (DUI) or if you were a victim where someone else injured you, I can help. I provide personalized service and aggressive representation at an affordable price. For a free consultation, please call (770) 265 4630 or send me an e-mail at info@atlanta-ticket-lawyer.com.
Why Choose The Paisley Law Firm?
The Paisley Law Firm is a close-knit, highly personable law firm that places client satisfaction as the number one priority. This means great results, same day call-backs, and constant updating through cell phone, email and even text communication. We focus only on DUI, traffic ticket defense, and personal injury cases because we only desire to represent good people that have found themselves in a bad situation, and it's our duty to provide peace of mind and guidance through a difficult situation. We understand that good people can make mistakes and that people can be wrongly accused. Everyone who is accused or is a victim deserves an advocate. It is our duty to examine the case and provide a vigorous representation.
If you need an attorney for yourself or a family member, you want someone who will fight hard. As a trial lawyer, we thoroughly prepare each case and argue for your rights at every stage. You can count on our courtroom experience. We have handled more than 5,000 cases during my career.
In my current practice, I defend people in Georgia who are charged with DUI and other traffic offenses, including speeding. I also aggressively fight personal injury and wrongful death claims for Georgian's that are wrongfully victimized and injured
Choose an attorney who truly cares about you. Please call my Atlanta office at 770-265-4630 today.
Call Now!
Contact the Atlanta Ticket Lawyers today by calling (404) 618 0960, emailing info@atlanta-ticket-lawyer.com, or by using this website's Atlanta Ticket Lawyer form.
…
Atlanta Ticket Lawyers
1718 Peachtree St. NW Suite 1080
Atlanta
,
GA
30309
Phone: (404) 618 0960