Atlanta Speeding Ticket Lawyer
The Paisley Law Firm
by James L. Paisley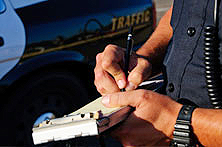 Atlanta Defense Lawyer Protecting Your Record Speeding Ticket Defense From $150
Getting Georgia speeding tickets seems like a minor inconvenience to many people. However, if you were ticketed for excessive speed or if you have a driving record, a speeding ticket can be a very big problem. Because it is a misdemeanor, you can go to jail for up to a year if you have a driving record. You need a defense attorney to fight the ticket for you.
I am attorney James Paisley. I represent drivers in the Atlanta area who have received a speeding ticket or were charged with another traffic violation. If you want to protect your driving record, contact me before you plead guilty or pay the ticket. For a free consultation, please call (404) 618 0960 or email our firm at info@atlanta-ticket-lawyer.com.
Penalties for Speeding
Georgia recently enacted a law that penalizes people who drive at excessive speeds. Called the "super speeder law," it adds an extra $200 to the fine if you are ticketed for driving 75 miles per hour (mph) on a two-lane road or 85 mph on any Georgia road.
A speeding violation for driving more than 15 mph over the speed limit goes on your driving record and is reported to your auto insurance company. Your insurance rates may increase after just one speeding ticket. In most cases, I am successful in getting the charges reduced to a non-moving infraction or 14 mph, which does not go on your record.
A speeding ticket will also put points on your driver's license. If you accumulate too many points, you face a driver's license suspension. Points for speeding violations are as follows:
• Two points: 15 to 18 mph over the posted limit
• Three points: 19 to 23 mph over the posted limit
• Four points: 24 to 33 mph over the posted limit
• Six points: 34 mph or more over the posted limit
Let us help you. We will challenge the radar and laser evidence against you, as well as any witness statements. Our goal is to reduce or dismiss the charges.
Call Now!
Contact the Atlanta Ticket Lawyers today by calling (404) 618 0960, emailing info@atlanta-ticket-lawyer.com, or by using this website's ATLANTA SPEEDING TICKET LAWYER form.
…