Atlanta Speeding Ticket Lawyer
The Paisley Law Firm
by James L. Paisley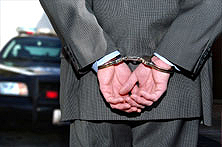 Have I violated Georgia's Super Speeder Law?
Effective January 1st, 2010, Georgia's 'Super Speeder Law' defines a Super Speeder as a driver convicted of speeding at 75 mph or more on a "two-lane road" (definition below) or at 85 mph and above on any road or highway in the State of Georgia.
The law is really that simple. It's not a certain mph over the limit, or subject to any officer discretion. Traveling 74 mph in a 25 mph school zone is not a Super Speeder ticket.
What is the Penalty?
In addition to the fines and fees paid to the jurisdiction where the speeding offense took place, a $200 Super Speeder state fee is to be paid by the convicted driver. Failure to pay the Super Speeder fee within 120 days of official notice will result in the suspension of the offender's license or driving privileges. Payment of a $50 reinstatement fee in addition to the $200 Super Speeder fee will then be required to reinstate their license or driving privileges. Many people believe that when they pay their outrageous fine, they are done with their citation troubles, but then 30 days later they get a notice from the Georgia DDS notifying them that they have 120 days to pay the additional $200 "tax."
Out of State Drivers
Out of State Drivers are subject to the same $200 additional fine. Failure to pay it will result in suspension of the driver's license in his/her home state.
"Two Lane Road"
In the new Super Speeder Law, the term, "two-lane road or highway" means "a road or highway with two lanes for through-traffic movement, exclusive of any portion of the road or highway adjoining the traveled way for parking, speed change, turning, weaving, truck climbing, or other purposes supplementary to through-traffic movement." This means 2 total travel/driving lanes. By this definition, a road with 2 lanes in each direction is a "four lane road," thus the higher 85mph threshold applies instead of 75mph. It is disturbing how many police officers, prosecutors, defense lawyers, and judges that misinterpret the meaning of the "two lane" road.
How We Can Help
Stop! Don't pay that ticket! Call a qualified traffic lawyer fast. I advise all drivers accused of a Super Speeder ticket to hire a lawyer. A lawyer can get this ticket reduced or dismissed depending on the jurisdiction and circumstances. This "Super Speeder" law is not about protecting drivers. It's about finding creative ways to tax Georgia drivers. I am the Atlanta Super Speeder defense attorney, James Paisley. During my career, I have learned that most people are unaware the consequences of this law and the trouble it causes drivers. They think paying the fine will fix everything, not realizing that the conviction will stay on their driving record, increase their auto insurance rates, and cost them an additional $200. I can help you fight your Super Speeder traffic violation.
Call Now!
Contact the Atlanta Ticket Lawyers today by calling (404) 618 0960, emailing info@atlanta-ticket-lawyer.com, or by using this website's ATLANTA SPEEDING TICKETS LAWYER form.
…
Atlanta Ticket Lawyers
1718 Peachtree St. NW Suite 1080
Atlanta
,
GA
30309
Phone: (404) 618 0960